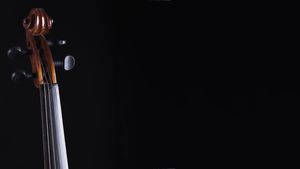 "

...fashions come and go but style is eternal..."
— John Creedon (RTE)
Videos
Session on the Lakes of Killarney
Brendan has been playing fiddle for over 40 years, 28 of them as a professional musician. He has toured the world with several different groups including the contemporary traditional group Gráda and as a Riverdance Violinist. 
Brendan's approach to music attempts to examine traditional Irish music and how it fits into the broader music world. His music is a personal journey, merging world music with traditional tunes. Added to this mix are his own original compositions, unique in what they say and how they sound. 
Ever since childhood, Brendan's influences have moulded and shaped his style of fiddle playing into one that is brave and contemporary, yet true to the past and where he came from. 
Brendan's music ranges from Irish Traditional, Jazz, World music and Rock, and has performed in such places as the Sydney Opera House, the National Concert Hall, for the Ryder Cup as well as to over 160,000 people live at the All-Ireland National Hurling and Football Championship Finals in Croke Park, Dublin. 
With an extensive background in both traditional and various other techniques, he has also been teaching Irish fiddle for 30 years in many different formats across the globe having conducted workshops in countries as far afield as Scotland, Denmark, Zimbabwe, the US, New Zealand as well as in schools throughout Ireland. 
He has recorded on over a dozen albums, including the Waltons CD, Ireland's Best Fiddle Tunes and Grada's critically acclaimed albums' Endeavour and The Landing Step and for John Spillane. He has performed with several known groups and musicians such as Jack L, Eoin Dillon(Kila) and Stockton's Wing and was a band colleague for many years with the multi-platinum Irish pop star now based in Germany, Rea Garvey. 
Now based in Kerry Brendan plays with the locally popular band Arklight and is in high demand for the wedding circuit. He also plays with the highly-acclaimed vocalist and harpist Aisling Urwin, vocal and multi-instrumentalist Barry Lynch and renowned harpist Reidun Schlesinger. He frequently plays with the great folk troubadour Tim Browne in the duo Cosamar and often guests with the eclectic Small Hours group. Occasionally he also gets together with some musical buddies to play in the Liberties folk group. Some of the music from these groups can be listened to or purchased on this website.